Description
Power Your Business
Compact, Efficient & Economical
IE3 premium-efficiency motor lowers energy use and costs.
The low-vibration screw element minimizes noise to allow installation close to the point of use.
Integrated refrigerant air dryer. Wet vessel to ensure a lower load on the dryer.
Elektronikon® Base controller gives you easy, intuitive control. Service indications and visual alerts safeguard performance and reliability.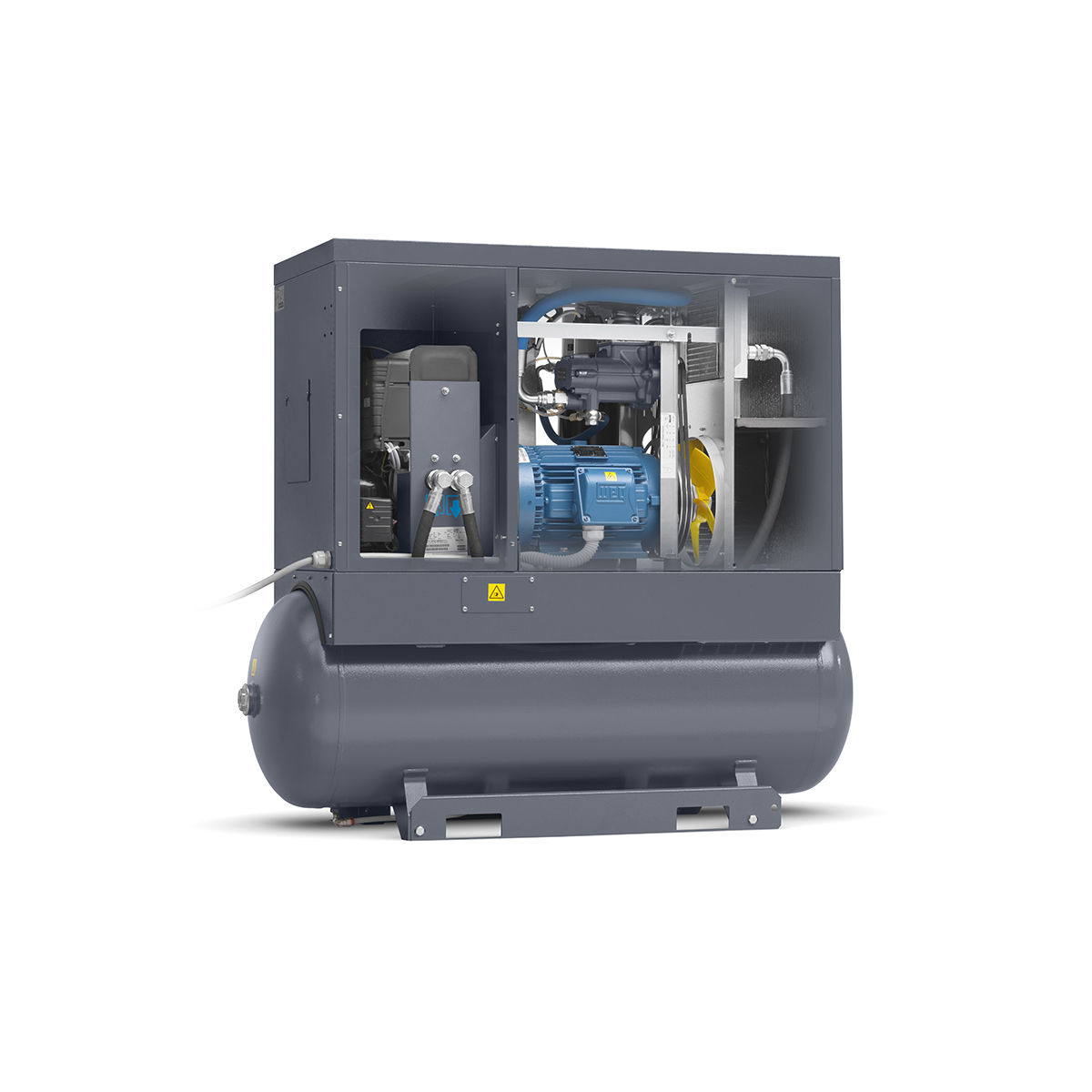 A tank-mounted model with varying receiver sizes available.
A refrigerant dryer can be fully integrated to ensure dry, quality air without taking up extra space.
Timer and electronic drains are available for maximum peace of mind.
Prevent condensation at low loads and improve reliability with the optional oil heater.
Technical Specification
Every bit of useful information in one place
Compressor Type (50Hz) – G2
Max Working Pressure (bar e, psig) – 10, 145
Capacity FAD (l/s, m3/hr, cfm) – 4.9, 17.6, 10.4
Installed Motor Power (kW, hp) – 2.2, 3
Noise Level (dB(A)) – 61
Standard Air Receiver Size (L, gal) – 200, 60
Weight – Pack (kg/lbs) – 165/364
Dimensions (DxWxH mm) – 665 X 1430 X 1260
Outlet Connection Size: G1/2" 
Electrical Supply (Compressor) – 230V / Single Phase
The complete compressed air package
By Atlas Copco
Power your workshop with the rotary screw compressor that boosts productivity and lowers operational costs. The G 2-7 delivers everything professional users need: low noise, reliability, efficiency, and ease of use. Just plug it in and get your pneumatic jobs done with zero hassles or worries.