Description
Filtration Solutions For Quality Air
Maximum Filtration & Highly Efficient Drainage
A 40% lower pressure drop than the conventional filter combination results in a 40% higher energy efficiency.
Air purity is equal to that obtained using two filters in line, thanks to the thick filter package of UD+ filters.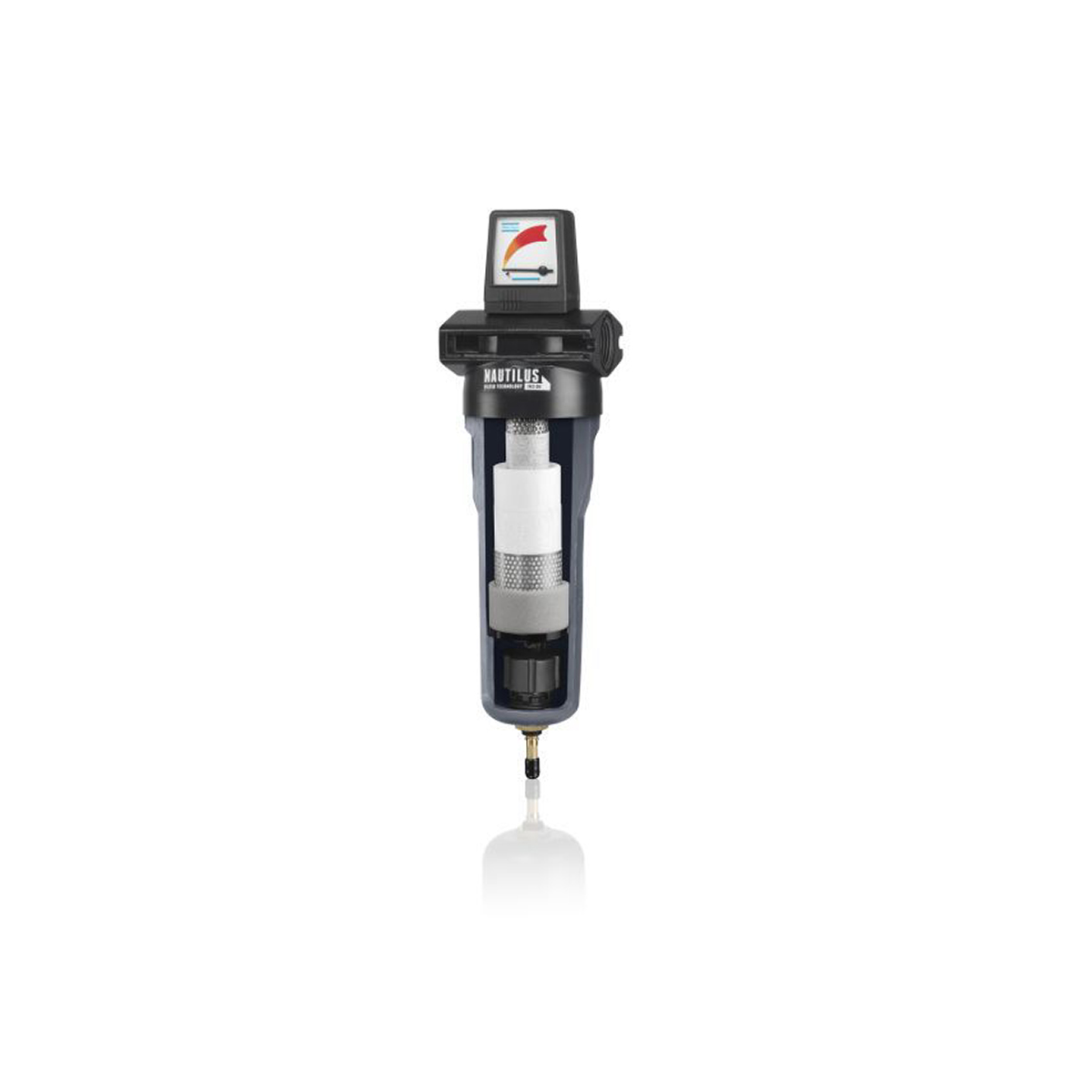 The two-in-one filtration concept reduces installation space and complexity, making UD+ filters particularly suitable for applications where space is at a premium.
Install UD+ filters to enjoy significant cost savings compared to conventional filters.
Technical Specification
Every bit of useful information in one place
Product Type: UD+ 
Filter Size: 7+ 
Nominal capacity (l/s, cfm): 7, 15 
Reference pressure (bar e, psig): 7, 102 
Maximum pressure (bar e, psig): 16, 232 
Connections (G): G ½  
Connections (BSP):  ½ BSP 
Weight (kg, lbs): 1.18, 2.60 
 Performance 
Contaminant: Oil aerosol/wet dust 
Filtration technology: Wrapped 
Test method: ISO 8573-2:2007, ISO 12500-1:2007 
Maximum carry-over (mg/m3): 0.001* 
Wet pressure drop (mbar): 220 
Element service: After 8,000 operating hours or 1 year 
Element service (flanged filters): after 4,000 operating hours or 1 year or 350 mbar pressure drop 
Precede with: Water separation 
 Dimensions 
A (mm, in): 106, 4.17 
B (mm, in): 90, 3.54 
C (mm, in): 362.6, 14.3 
Free space for cartridge replacement (mm, in): 90, 3.54