Description
Power Your Workshop
Boosts Productivity and Lowers Operational Costs
Absolutely no waste of compressed air.
Proven durable design, with no moving parts and a wide drain way passage.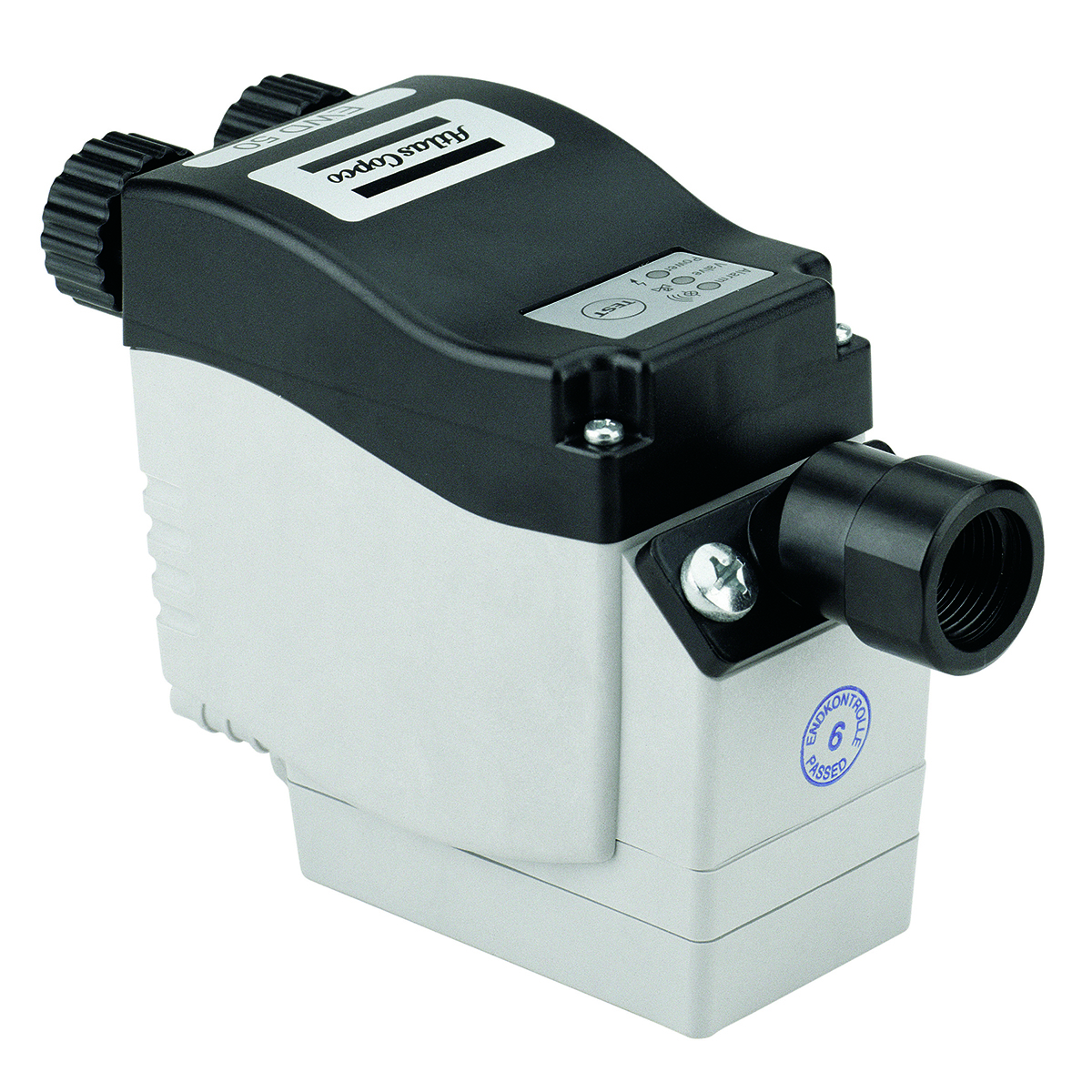 LED display and alarms work together to make daily operations as hands-off as possible. Electronic control ensures reliable performance. Plug and play setup.
Technical Specification
Every bit of useful information in one place
Type: EWD 50
Maximum compressor capacity* (l/s, cfm): 65, 138
Maximum dryer capacity* (l/s, cfm): 130, 275
Maximum Pressure (bar, psi): 16, 232
Power Supply: 230v/1/50Hz
Dimensions
Height (mm, in): 115, 4.5
Width (mm, in): 70, 2.8
Length (mm, in): 171, 6.7
*Climatic conditions
Ambient temperature: 35°C (95°F)
Relative humidity: 70%
The complete compressed air package
By Atlas Copco
Atlas Copco's range of EWD electronically controlled condensate drains is synonymous with safe, dependable and economical condensate management. The intelligent drain function monitors condensate build-up with liquid level sensors and evacuates the condensate only when necessary, thereby avoiding compressed air waste and providing for considerable energy savings.
The EWD drain device offers security and confidence, enabling you to solve all condensate discharge problems even in heavily contaminated systems. A wide range of EWD drains is available for oil-contaminated condensate and may be provided with additional hard coating for use with oil-free and aggressive condensate.