Description
Simple Separating Solutions
Clean, Green & Effortless Maintenance
Dual-stage filtration with polypropylene and activated carbon remove a wider range of oil types. Organoclay cartridges are available to take on stronger emulsions in the second chamber. The discharge condensate contains so little residual oil (10 ppm, 5 ppm if required), that it can be drained without environmental risk and in compliance with regulations.
You can verify filtration performance using the test outlet. A service indicator signals the polypropylene filter is saturated. An overflow indicator monitors correct water passage.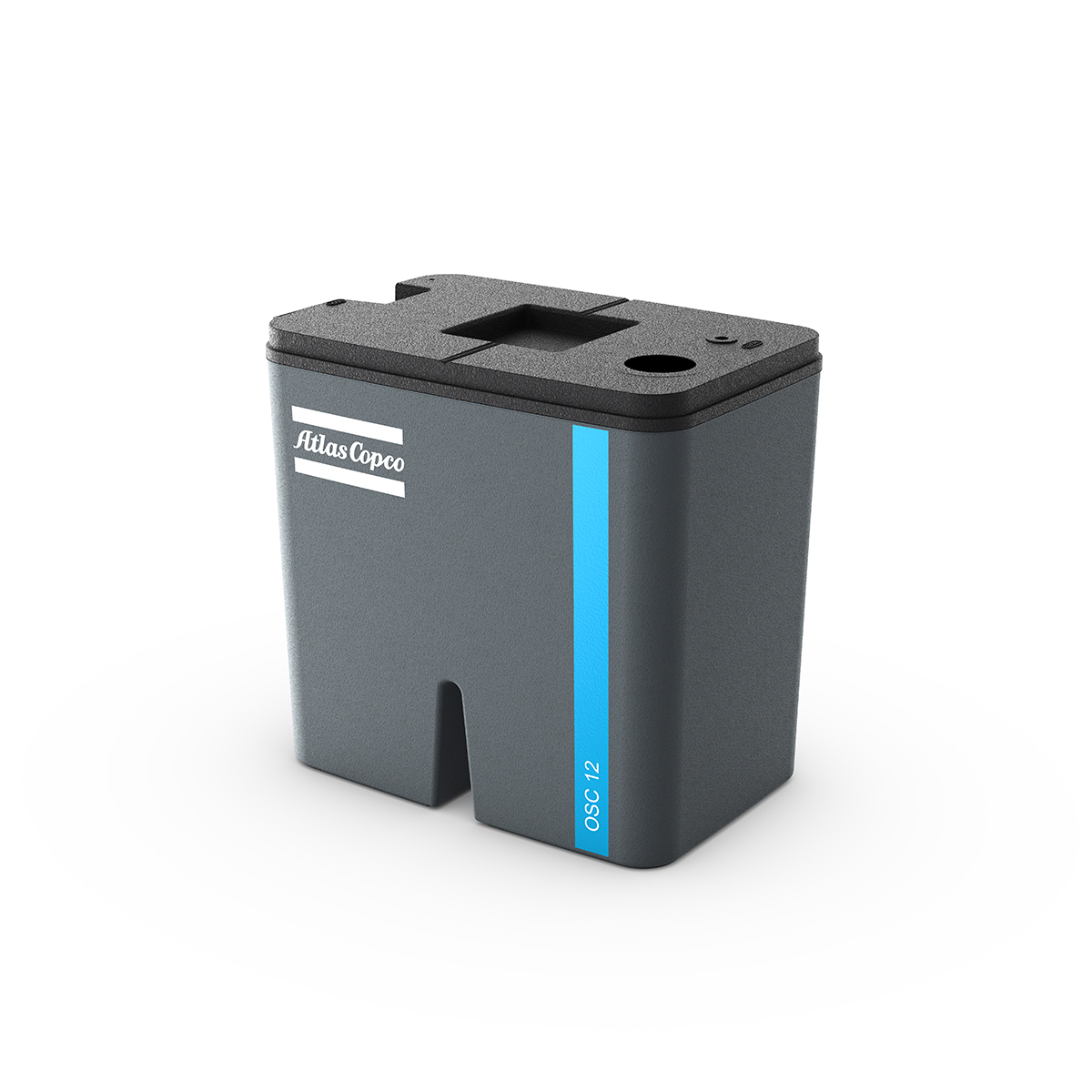 The simple yet robust design allows for easy installation without special set-up. Easily removable filter bags and cartridges simplify and shorten maintenance. You enjoy a long service interval of 4,000 hours.
OSC 12-15 are small single-use units. The larger units are serviceable. OSC 12-625 are two-stage units, while the OSC 1250-2500 are three-stage units. OSC 2500 uses a flow divider to evenly split the flow between units.
Technical Specification
Every bit of useful information in one place
Model: OSC 50
Max Capacity* (l/s, m3/hr, cfm): 63, 225, 132
Max Capacity** (l/s, m3/hr, cfm): 50, 180, 106
*Mild Climate without dryer & filters
**Mild climate with dryer & filters
(Capacity is based on the compressor running at 7 barg/100 psig or 12 hours per day, with all condensate from the compressor, the air receiver, the filters and refrigerant dryer piped into the unit. All capacities are based on an outlet oil content of 10 mg/l)