Description
Superior Running & Performance
High Resistance against pollution & high temperatures

Designed for Piston Compressors
Automan Fluid is not just another oil, but an engineered product designed to resist the demanding operating conditions of piston compressors. It has a long lubricant lifetime, despite high operating temperatures, high pressures and often excessive dust contamination.
Resistance to very high operating temperatures is critical. The base oil quality, the chemical formulation of additives and the high-quality blending process ensure superior temperature resistance of Automan Fluid.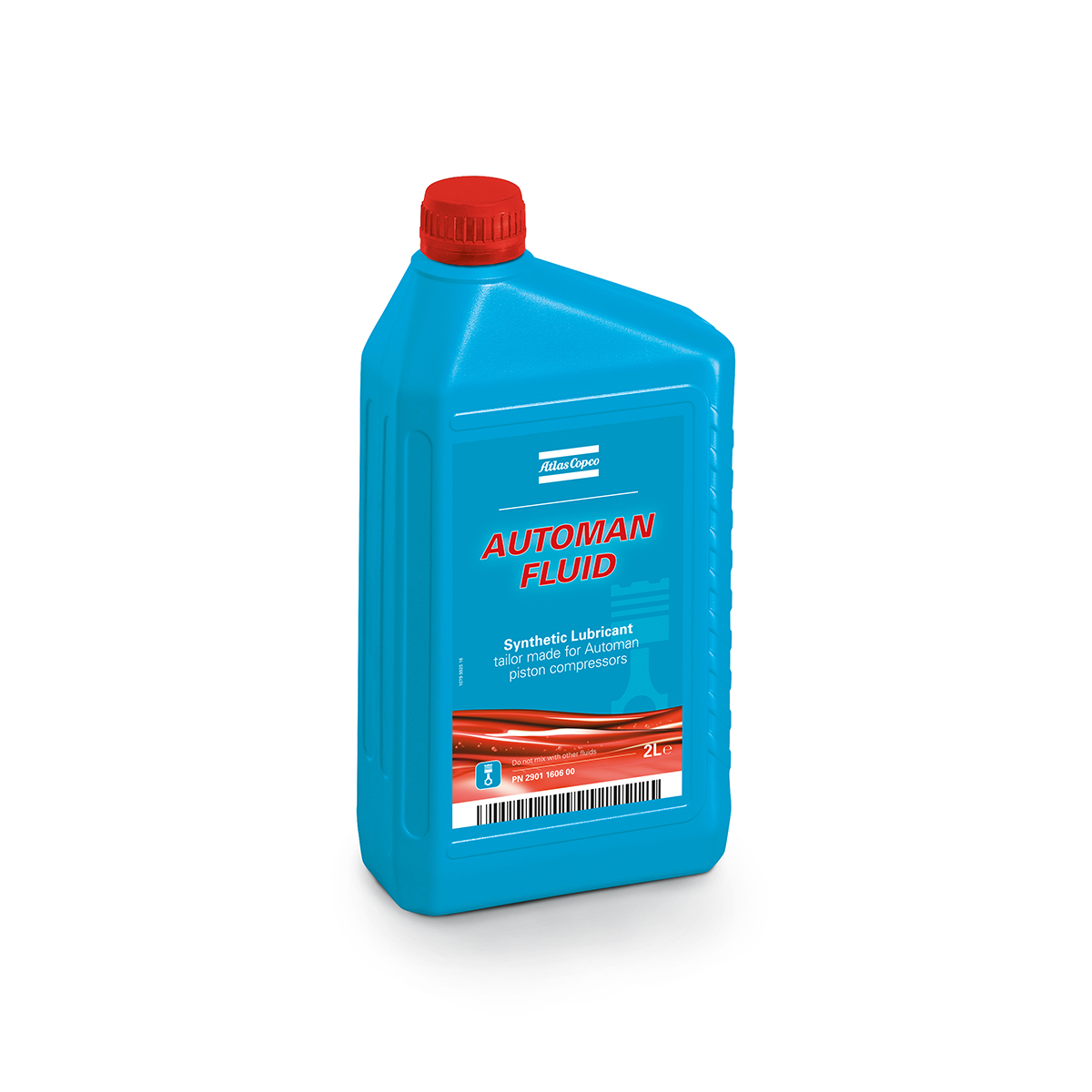 Water resistance and protection against miscibility are essential to maintain lubricant properties. With Automan Fluid, there is no early degradation of the oil due to water presence in the piston crankcase. This allows for increased protection against corrosion and a longer lifespan of lubricating activity.
Excellent Seal Compatibility
Automan Fluid is not harmful to sealing materials. It is compatible with silicone seals, PTFE and polystyrene foams, and compatible with paints on an epoxy or phenolic resin basis. Reduces risk of leakage, no need for regular resealing of equipment.
Technical Specification
Every bit of useful information in one place
Lubricant Characteristics
Density @ 15°C: 0.890 kg/dm3            (ISO 3675)
Viscosity @ 40°C: 93 mm2/s                 (ASTM D445)
Viscosity Index: 103                               (ASTM D 2270)
Foam Stability: 0/0/0 ml                       (ASTM D 892)
Total acid number: 0.08 mg KOH/g     (ASTM D 974)
Rust test: Pass                                         (ASTM D 665B)
Pour point: -18 °C                                   (ASTM D 97)
ID Card
Oil type: Mineral-based lubricant, specifically engineered for piston compressors
Service intervals: Yearly
Mild ambient conditions: Ambient temperature range from 0°C to +40°C
Maximum operating pressure: 15 bar
Equipment: Atlas Copco oil-injected pistons
Compatibility: Automan compressors
Appearance: Amber colour